Richard Ross Law Office
At The Law Office of Richard S. Ross, P.C., it is our goal to provide our clients with a safe environment where we can provide personalized solutions to their financial problems. We recognize that our clients are in a place of financial crisis, and it is our job to help them through that crisis as smoothly as possible.
Mr. Ross has experience in various chapters of bankruptcy, including chapter 7, 11, and 13. We assist clients with the filing of their bankruptcies and, when necessary, we have extensive experience in bankruptcy litigation.
Our experienced and able staff is available to assist our clients with the preparation of their cases and to shepherd them through the entire process.
Richard S. Ross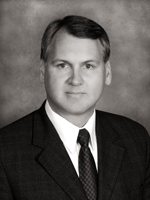 Richard S. Ross started practicing law in 1990 as an associate at Schwabe Williamson & Wyatt where he focused on bankruptcy and insolvency law. Most of that practice was dedicated to representing banks and other large institutional creditors. In 1995, Richard decided to quit the big law firm and start his own practice dedicated to helping real people and small businesses. From the beginning he was determined to make his practice different from the many other small bankruptcy firms in the area. Some of those firms had earned reputations as "bankruptcy mills" that did shoddy work and treated their clients like numbers. Some of those firms lacked the professionalism and expertise that Richard believed all people seeking legal solutions to debt problems deserved to have.
From 1995 until now, Richard has been helping thousands of people find the right solution to their debt challenges. Richard prides himself in his ability to find the best solution for each client whether that be bankruptcy or some other form of relief.
Because of his big firm beginnings, Richard is also qualified to take on larger and more complex cases than many of his counterparts. He is one of the few attorneys in the Vancouver area who has the experience and expertise to represent individuals and small businesses in Chapter 11 bankruptcy. Since he started his own practice, Richard has filed over 30 Chapter 11 bankruptcy cases for individuals and small businesses.